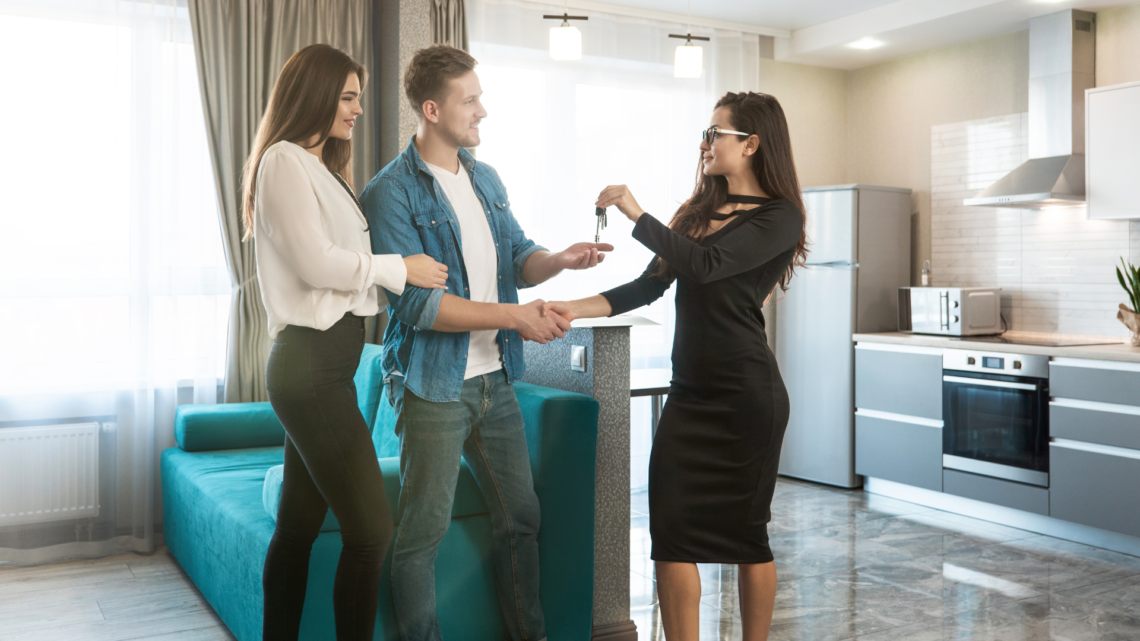 What Estate Agents Want From  Their Clients
Finding the perfect home or property to invest in can be a daunting task, especially if you're not sure what to look for. In this article, we'll explore how estate agents view their clients and which qualities they look for to make them stand out in the market. Whether you're buying or selling, understanding what estate agents want from their clients can help you make informed decisions and get the best deal possible!
What Estate Agents Look For In Clients
If you're selling your home, you want to make sure that you find the right estate agent who will work hard to get you the best possible price for your property. But what do estate agents look for in their clients? Here are some of the qualities that will make you stand out in the market:
Realistic Expectations –

It's important to have realistic expectations when buying or selling a property. Your estate agent will be able to give you an idea of what properties in your budget and desired location are likely to look like, as well as how long it might take to find the perfect one. It's also important to be realistic about your timeline, if you're in a rush to buy or sell, it's best to let your agent know so they can manage your expectations accordingly.

Estate agents want their clients to have a realistic asking price for their property. Overpriced homes can sit on the market for months, or even years, without selling. This not only wastes the estate agent's time but also costs the client money in terms of lost opportunity and ongoing running costs.

A motivated seller –

One of the most important things that an estate agent looks for in their clients is motivation. They want to work with people who are serious about buying or selling a property and willing to do the work to make it happen. This type of seller is more likely to accept a lower offer than an unmotivated seller, as they are keen to move on with their lives. If you're not sure whether you're ready to take on the property market, speak with an agent about your goals and see if they can help you figure out a plan.

A flexible approach –

A flexible approach from a client means that they are willing to consider different marketing strategies and are open to negotiation. This flexibility makes it more likely that a sale will be agreed upon swiftly and at a good price.

Good communication –

Good communication between an estate agent and their client is essential for a successful sale. The agent needs to be kept up-to-date with any changes in the client's circumstances so that they can act quickly and efficiently.
Tips For Working With Estate Agents
If you're looking to buy or sell a property, working with an estate agent can be a great way to navigate the process. Here are some tips for getting the most out of your relationship with your estate agent:
Be clear about your goals.

Before you start working with an agent, be clear about what you're hoping to accomplish. Do you want to sell quickly, or are you more concerned with getting the best possible price? Are you flexible on timing, or do you have a firm deadline in mind? Communicating your goals upfront will help your agent understand how to best serve you.

Be responsive.

When your agent sends you listings or asks for feedback, respond promptly. The more information they have about your preferences, the better they'll be able to meet your needs.

Be honest

. If there's something you're not happy with, don't be afraid to speak up. Your agent is working for you, and it's important that they know what you like and don't like. Constructive feedback will help them do their job better.

Be patient.

Buying or selling a home can be a long and complicated process, so it's important to be patient and go into it with realistic expectations. Trust that your agent is doing their best to advocate for you and get the outcome you desire.
What Not To Do When Dealing With Estate Agents
If you're looking to buy or sell a property, working with an estate agent can be a great way to get the process done quickly and efficiently. However, there are certain things you should avoid doing if you want to make a good impression on your estate agent and keep the relationship positive.
Don't be afraid to ask questions.

Estate agents are there to help you and should be happy to answer any questions you have about the buying or selling process.

Don't try to lowball them on commission.

Estate agents work hard for their money and deserve to be fairly compensated for their services.

Don't be unrealistic about your expectations.

Remember that the market will dictate how much your property is worth, not what you think it's worth in your head.

And finally, don't forget that at the end of the day, your estate agent is a human being too.

Treat them with respect and courtesy, and they'll likely return the favor!
When it comes to estate agents and their clients, mutual respect and understanding can be the key to a successful relationship. Being aware of what an agent wants from you is essential for getting the most out of your dealings with them. By taking into account all these qualities we have listed here, you will go a long way in establishing yourself as someone who stands out in the market and makes life easier for everyone involved. We wish you luck on your journey toward becoming a successful client!